Save Time and money with Troop Awards
With Troop Awards you can:
Print BSA Rank, Merit Badge and "Blue" cards.
Print Cub Scout award cards including Pinewood/Space Derby and Regatta.
Use a digital signature to sign all your cards Print on official BSA card sheets or make your own custom cards.
Print on address labels to make your own cards.
Try Troop Awards for free! License software for full printing ability.
Free applications - troop photo directory, photo calendar and Troop Historian journal.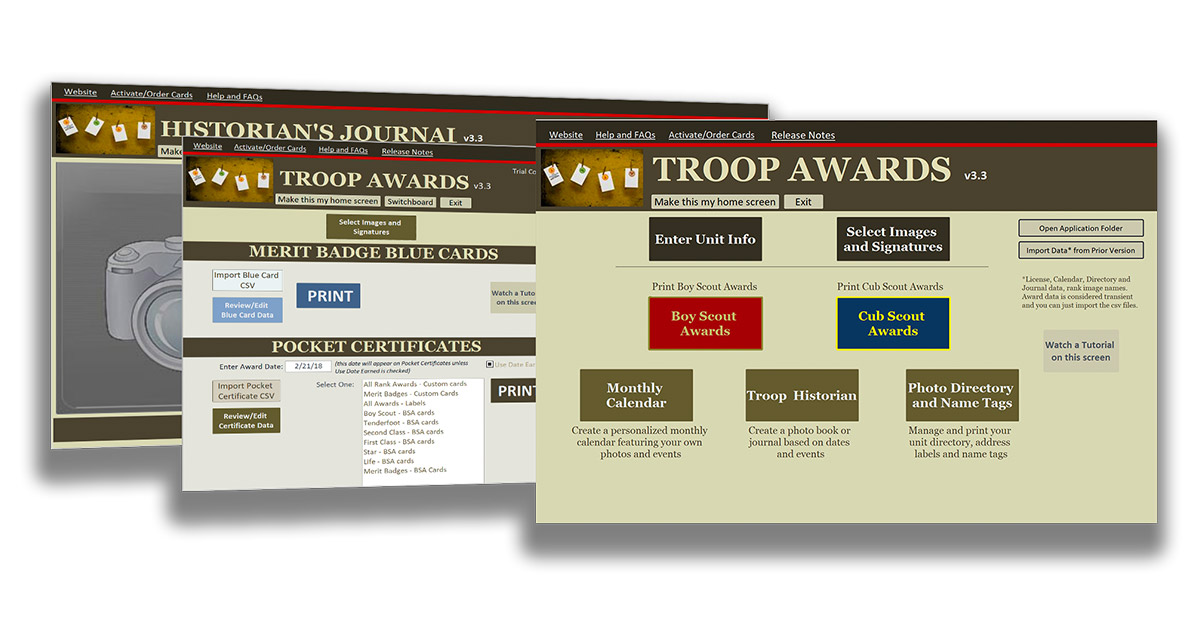 Troop Awards Cards Printing
Our system allows you to easily print your Award Cards on custom cards.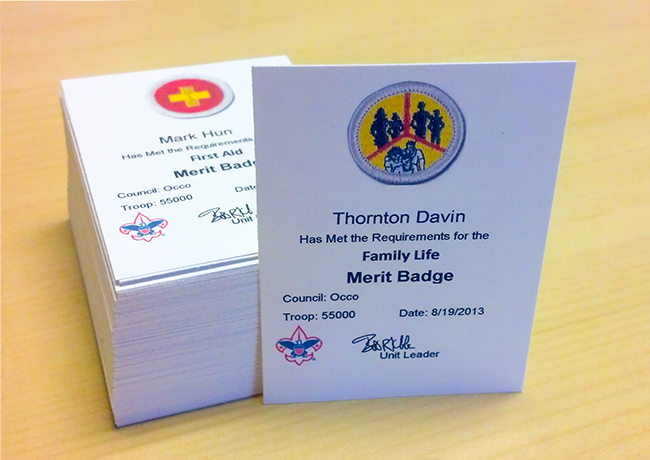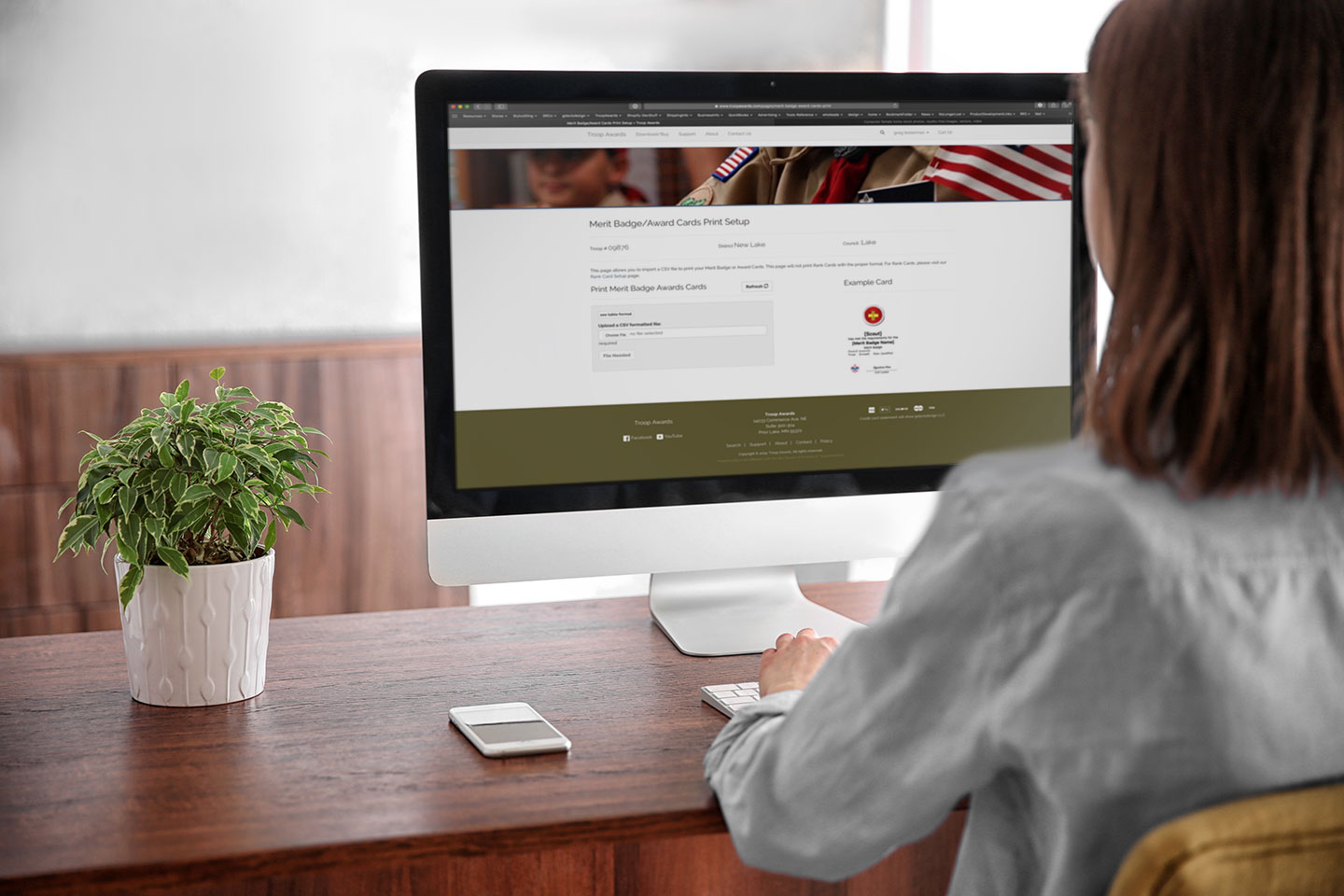 New! Online version
The online version doesn't require any install – it works in your web browser on your tablet, computer or phone!
No Install
Works in any web browser
Draw and save your signature
Monthly, quarterly or yearly subscriptions available
Read More
Picture this...
You have a major Court of Honor coming up soon. Your troop had a productive summer camp and as the advancement chairman, there's a lot of work ahead to prepare for the big event.
Printing about 250 merit badge and rank advancement cards (and getting them all signed) used to take a few evenings.
But this time you'll knock it out in about an hour
Don't have time to sign all the cards? No problem, just provide a scanned signature and it will automatically print out with the cards.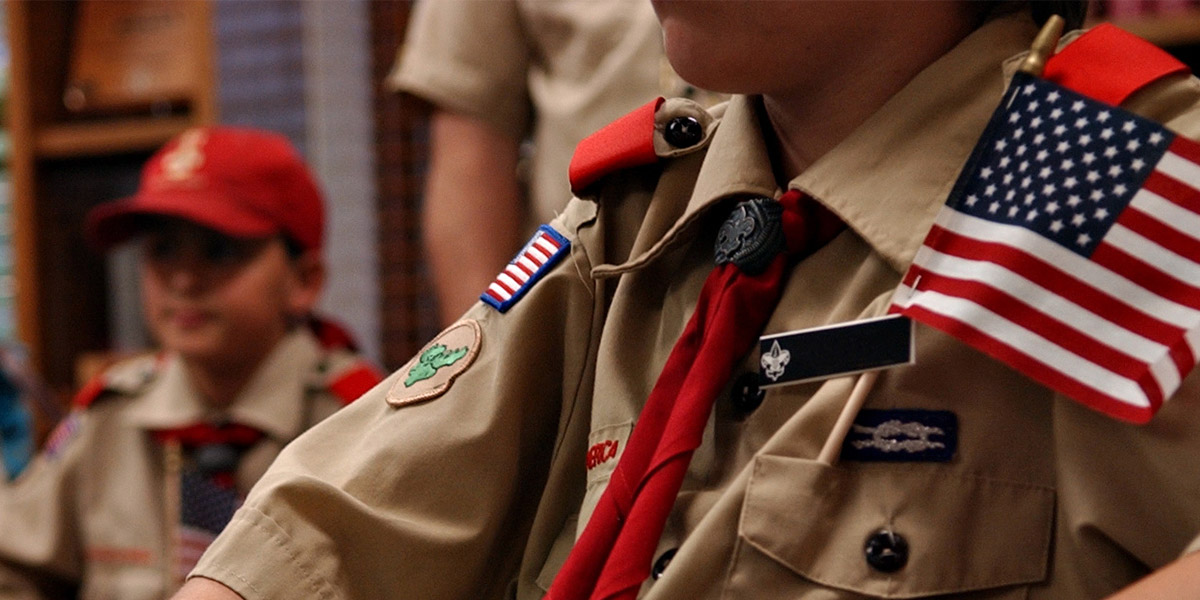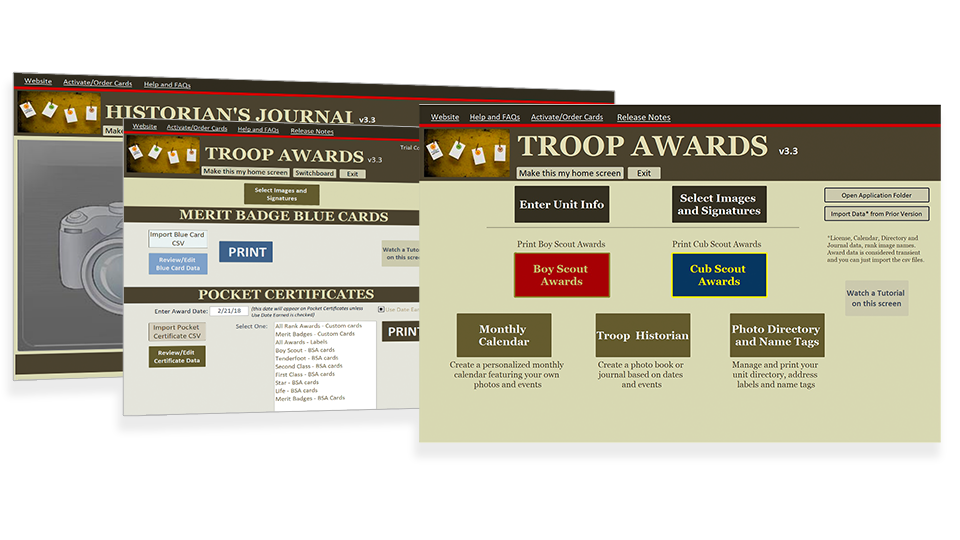 Download Troop Awards Free Trial
Free version is the full application with "Trial Copy" watermark on prints and may be unlocked with a code - no reinstallation necessary
Please contact us if you have any questions
Questions? Contact Us
Please let us know if you have questions about the printing options and features.
Contact Us